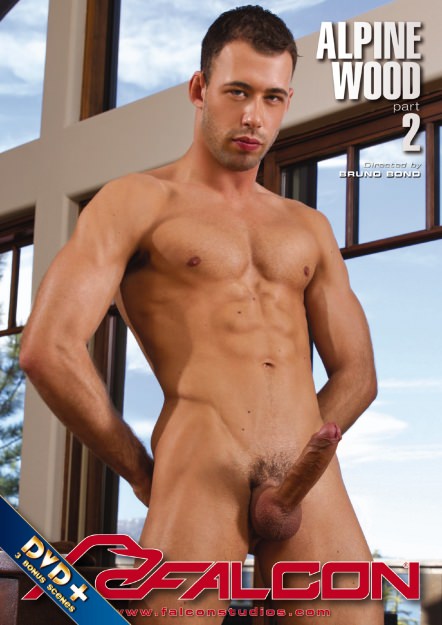 Scene Description:
Sometimes a guy makes your dick so hard, you can't wait to get naked, even if you're not in completely private surroundings. That's how it is for
Landon Conrad
and
Brandon Jones
, who only make it halfway down the stairs before the clothes come off. Brandon wraps his long legs around Landon's torso as if to draw him as close as possible and prevent escape. Not that Landon has anywhere he'd rather be. Panting and salivating, they inhale each other's cocks. Landon's shoulders are bulked with muscle and erect nipples project from his broad and hairy chest. Brandon is slim and smooth, with a tawny, tight hole that's a magnet for Landon's tongue. But it's cock that Brandon wants pistoning his hole, so he leaps on Landon's lap and bounces lustily. Landon palms Brandon's flat tummy and grinds into him until sweat rains down his flanks. When Landon's about to cum, Brandon detaches himself and sucks on Landon's balls, fingering himself and jacking himself until they both explode, spooge flying in all directions.
You Might Also Like These Scenes...