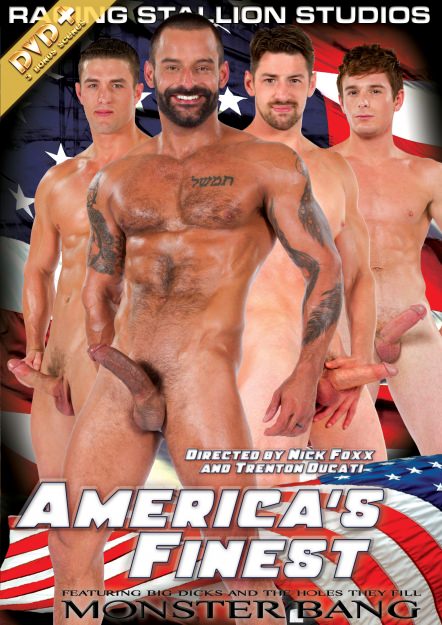 Scene Description:
Facing each other on their knees,
Johnny V
and
Derek Atlas
bang their foreheads like bulls locking horns. Each man gropes the hard-muscled body confronting him. Derek's chest heaves; Johnny's abs ripple. They lock lips, and the bulging pouches of their jock straps swell. Derek's face slides across Johnny's pecs, down the midline of his torso and stops at his cock. Derek slurps and strokes on Johnny's massive tool. His saliva drips down the shaft of Johnny's cock and Johnny's sweat drips down his god-like physique. Derek's free hand squeezes Johnny's ass and probes his crack, and Johnny responds by ramping up the blow job to a pulsing face-fuck. Squeezing Derek's balls in his fist, Johnny swings himself around, takes a quick taste of Derek's cock, then lowers his hole onto it. The room echoes with the sound of flesh slapping flesh and voices raised in primal urgency. Derek's cock probes the deep center of Johnny's rock-hard ass as they maneuver from position to position until their loads eject and coat Johnny's pecs. He steals a taste and Derek licks it out of his mouth.
You Might Also Like These Scenes...