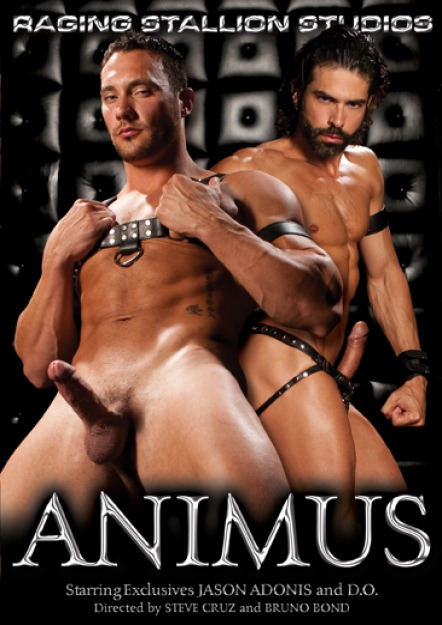 Video Description:
Wearing only a leather jacket, boots and belt,
Logan Scott
is lying back stroking his huge cock when
Adam Champ
arrives in his hot harness, captain's hat and unbuttoned blue jeans. They quickly get to a ferocious bearded make out session, Adam grabbing onto Logan's meaty ass clearly indicating what he wants. The hat comes off and Adam goes for Logan's dick and balls. Spitting on it and sliding it deep into his throat. Logan's huge cock head disappears again and again as Adam works his tool. Logan switches the roles, getting on his knees to eat some dark, uncut meat poking out of Adam's faded jeans. Gulping it down and tonguing at Adam's foreskin, Logan gives you a foreskin play workshop until Adam wants to eat some ass. Bending him over a padded leather fuck table; spitting, licking, fingering and finally plunging his hot uncut meat into Logan and grabbing onto Logan's belt pulling him back onto his rod until he starts pounding harder and harder. In a fitting finale, Adam puts Logan on his back spreads his legs and slams Logan's hole until he busts a thick load onto Logan's balls and leg which sends Logan over the top producing an explosive ending.
You Might Also Like These Scenes...