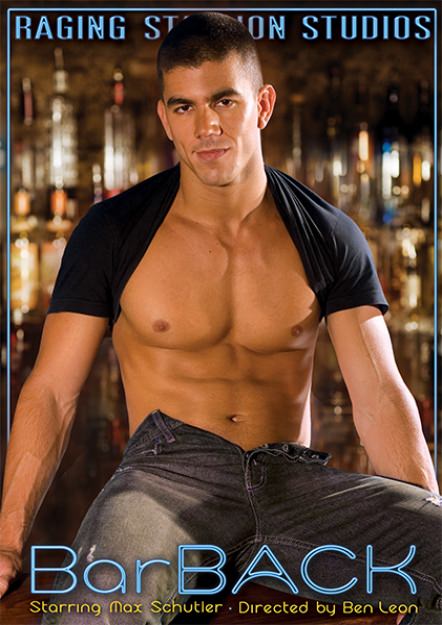 Scene Description:
Tamas Eszterhazy
has a new day job in a bar. As he stacks cleanglasses
Antonio Biaggi
carries in the liquor. These two waste no timegetting to work--on each other. Antonio's massive package isobviously an interest and Tamas reaches for it right away. On hisknees he works his tongue along the top of Antonio's jeans andundoes his belt and buttons. What pops out is no surprise but it isHUGE! Tamas struggles to swallow the whole thing as it grows in sizeand fills his throat. Antonio uses his dick as a ram and shoves it downTamas's hungry throat. Tamas also has a gigantic appendageattached to his muscley body but Antonio seems more interested inhis hole. He turns him around and dives in tongue first. After a nicewarm tongue nothing is better than a huge cock and Antonio's gotone. Standing behind the bar Antonio penetrates Tamas, stretchinghis hole with every inch of his thick cock. After a nice stand up fuck,Tamas lays back and spreads his cheeks. The fucking is incredible--all 11 inches pushed all the way in and all the way out of Tamas's holeat an amazing speed. In between thrusts Antonio pulls out andreinserts his tongue into Tamas's loose butt. Tamas dumps his loadall over his abs and is followed by Antonio's huge load.
You Might Also Like These Scenes...