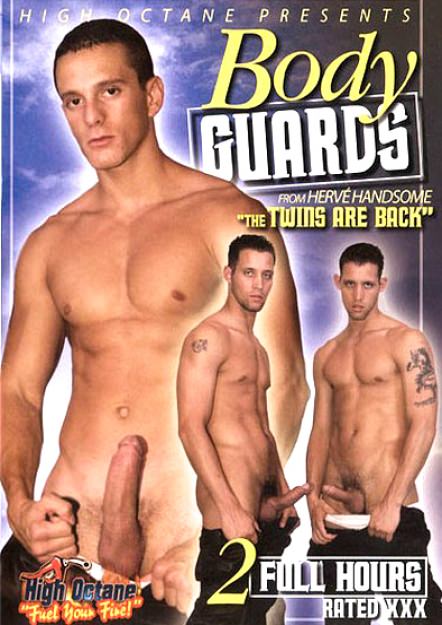 Scene Description:
The twins Alex and
Ian Lynch
(aka Fabrizio and Maurizio Mangiatti)leave their security monitors for a hot snack in the kitchen. Ian sprayswhipped cream on the head of his cock for
Buck Monroe
to lick off.Ian takes a turn sucking Buck's beef then impales Buck from behind.Finding his brother rutting away, Alex joins in, feeding Buck his fatswollen prick, first by mouth then in the ass. The Lynches are a manfuckingtag team. When one twin withdraws from a bottom's ass, theother slides in like a relief piston. As Alex fills Buck's butthole, Ian fillshis mouth. The twins stand astride Buck coating his chest withidentical creamy eruptions.
You Might Also Like These Scenes...