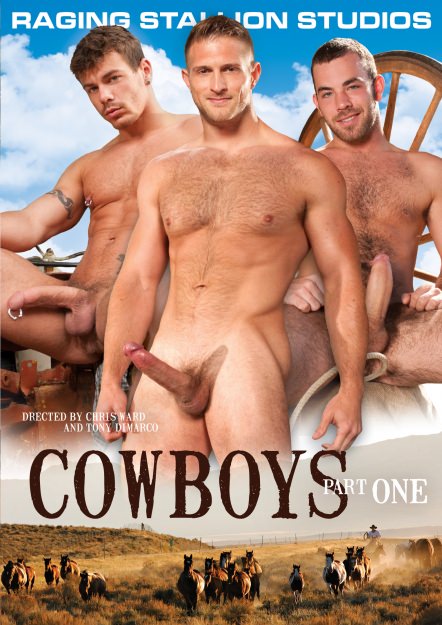 Scene Description:
Our resident ranchers
Paul Wagner
and
Adam Champ
are unloadinghay into the barn from a pickup truck. In between bales, Paul rubs onhis crotch and pulls out his tasty veiny poll and his fellow cow handcan't resist. Adam gets right on Paul's pole with his mouth, licking itand wrapping his lips around the tasty totem. After Paul fucks Adamsmouth, Adam jumps up on the tailgate for a heavy make out sessionthat ends with Paul pulling Adam's cock out so he can go down on thefurry man's huge, uncut, dark dick. Servicing Adam expertly andgetting fucked in the mouth, Paul jerks himself until Adammanhandles Paul, spinning him around so he can pound him in theass. Paul bends over and grabs on the bed of the pickup so he cantake Adams intense thrusts -- the dark meat plowing into this hotwhite ass is a sight to see as these cowboys moan and groan so loudthe horses in the barn answer with neighs. Putting his boots in the airand letting Adam drive his cock deeper, Paul asks for more and Adamanswers with unrelenting thrusts, until Paul shoots two huge streamsof cum onto his chest and Adam jerks out a spray shortly after.
You Might Also Like These Scenes...