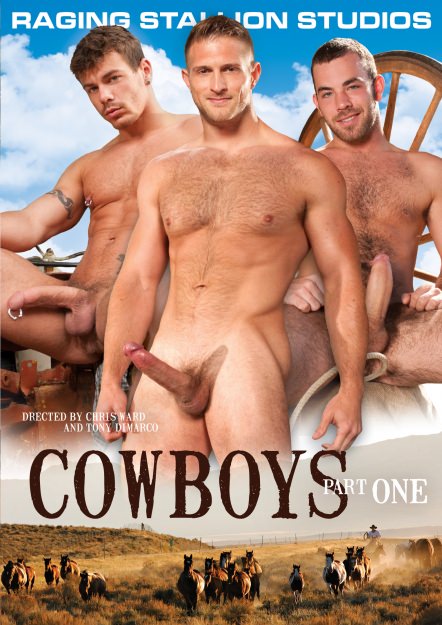 Scene Description:
In a run-down barn with a few minutes alone,
Tom Wolfe
is whackinghis tool next to a tractor, he tweaks his nipple and strokes his rockhard cock. He's fantasizing about the touch of another's hand on hisfurry chest and perfect dick. Enter
Jesse Santana
, who catches Tomin the act. Tom's embarrassed at first, but he gets over it quickly asJesse's talented mouth gets to work. His fantasies answered, Tomnow has the hot mouth of a sexy, fellow cowboy wrapped around hiscock, swallowing it to the base, even choking on it. Soon, Jesse stripsdown and lifts one leg up on the tractor so he can take Tom's powertool in his fine ass. The harder Tom delivers his jabbing strokes thelouder Jesse moans, and as the volume of the grunts increases sodoes Tom's aggression. Jesse lays back on a saddle blanket, propshis cowboy boot on Tom's shoulder, and Tom punishes Jesse's holerelentlessly. With just the horses as witnesses, these two cowboys goat it for almost an hour until Tom fucks the cum out of Jesse andshoots a massive stream of cum! We would dare to say that JesseSantana may be the best performer in porn today!
You Might Also Like These Scenes...