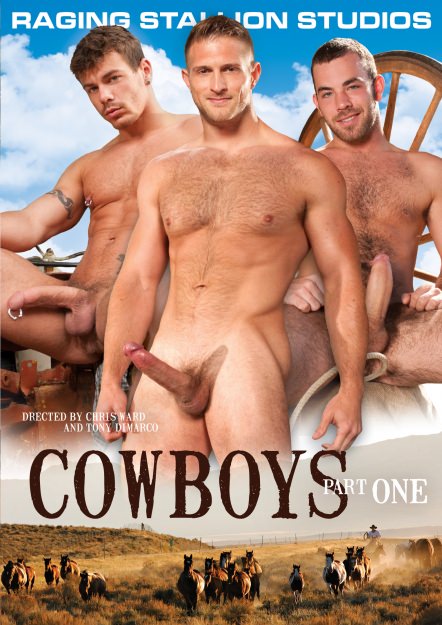 Scene Description:
Colby Keller
is brushing his horse while
Parker London
arrangessome hay bales. Parker lays some saddle blankets over the bales andapproaches Colby from behind, wrapping his arms around him tostroke his crotch. Soon the bristles of these cowboys' beards arerubbing against each other as they kiss hard. Parker's gets down onhis knees to get at Colby's humongous surprise underneath, taking itin his mouth and allowing Colby to ram it down his throat repeatedly.After returning the oral favor, Colby pushes Parker back onto hisshoulder blades and lifting his muscled ass cheeks in the air, Colbythen dives into the deep end -- tonguing and lapping at the Parker'ssweet pucker. Colby pulls Parker up, kisses him and flips him over onall fours to ram his meat into the primed hole. Colby thrusts and stabshis wide load in, then switches it up wrestling Parker on his back to letthe real slamming commence. Colby pushes Parkers boots back nextto his ears and proceeds to jackhammer his cock deep into Parkerwith an unstoppable slapping of balls on ass until Parker reaches acrescendo and sprays his belly with jizz, and Colby pulls his wide loadout and shoots three huge globs of cum.
You Might Also Like These Scenes...