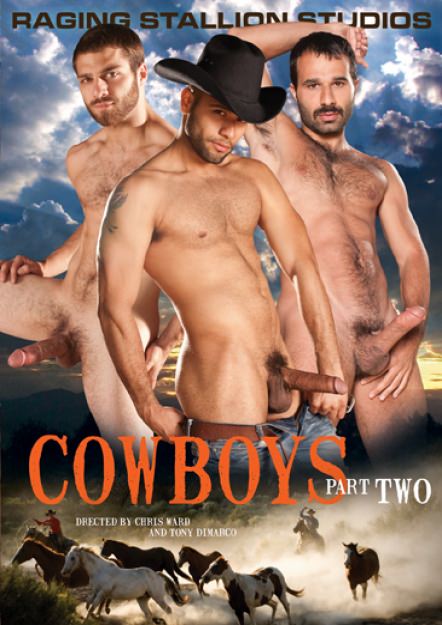 Scene Description:
Cowhand
Leo Forte
is practicing his whip prowess next to the barn.
Aybars
approaches and lays his lips on Leo. The making out leads to cowboy Aybars' stiff staff emerging from his jeans. Leo is down on it instantaneously, and Aybars feeds Leo's throat and slams the rock hard cock against his face when it's out of those hot Latin lips. Strings of Leo's drool fly as Aybars relentlessly jams his cock down Leo's esophagus. The sculpted and furry Turkish cowboy rams Leo, who braces himself on some hay bales, generating moans of ecstasy from Leo. It's not long before Leo's on his back, boots in the air and Aybars is aggressively jamming every inch deeper. The animalistic growls from both studs tell you they're having the time of their lives. Then Aybars really takes charge and fucks the shit out of his bottom--Leo, reduced to an insatiable piece of sex meat. Huge cum shots at the end let you all know that a good time was had by all. Leo gets up and walks away, his ass still quivering as he sets off in search of an there top.
You Might Also Like These Scenes...