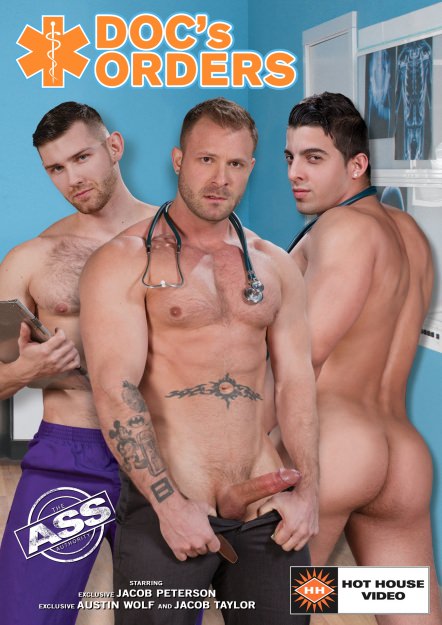 Scene Description:
Football stud
Brendan Phillips
is on the examination table, ready for his routine physical. When the examination moves down south, Brendan can't suppress his excitement, and his cock leaps to attention at Doctor
Austin Wolf
's touch. A caress of Brendan's thick, stiff meat leads to fevered kissing, and then Doctor Wolf proceeds to inspect Brendan's hole with his tongue. Holding his legs up in the air, Brendan moans with pleasure as Doctor Wolf probes Brendan's prostate with his finger. One finger leads to two; Doctor Wolf uses his other hand to rub the sensitive head of Brendan's cock. To examine how deep Brendan can take it, Doctor Wolf grabs a thick metal probe and uses it to stimulate the patient's prostate. After Doctor Wolf unveils his thick, throbbing cock, Brendan eagerly gives him a wet, vigorous blowjob. Brendan then bends over, giving the doctor full access to his firm, furry ass. Doctor Wolf thrusts deep and reaches around to stroke Brendan's cock. Flipping over on his back, Brendan strokes himself off, blasting thick ropes of white cum across his washboard abs. Doctor Wolf releases his load right on Brendan's furry hole, and says 'I'll need to see you for a follow up.'
You Might Also Like These Scenes...