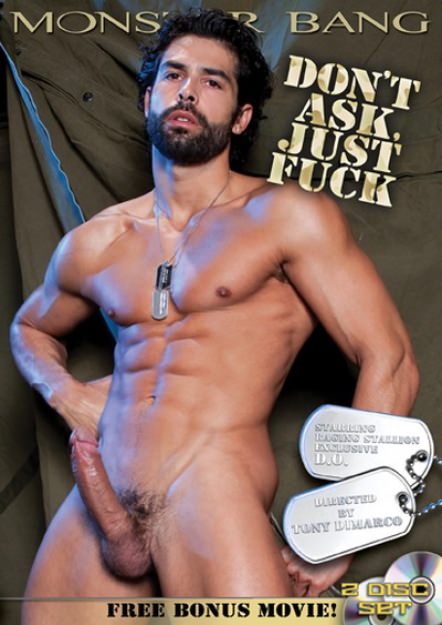 Scene Description:
Jake Tyler
wakes up in the middle of the night to take a leak at an outside urinal. His Sergeant -
Girth Brooks
- has to take a leak as well. With dicks in hand and horned up they start talking about getting laid. Both men look great--hairy, just like you expect your RSS men tobe! The Sergeant baits the private to suck his cock. Jake obliges Girth. It's a hugely thick cock but Jake makes it look easy, he deep throats that big fucker- a task not many could accomplish. As good as it feels, its just not enough... so Girth bends Jake over and fuck his perfect round ass, doggy style. Jake then takes control sitting on Girths fat cock he rides it long and hard. Girth wants to ride him! So he moves him on his back and fucks the cum out of him before finally pulling out and spraying his dark chest hair with his own jizz. Jake is left in a collective pool of seed.
You Might Also Like These Scenes...