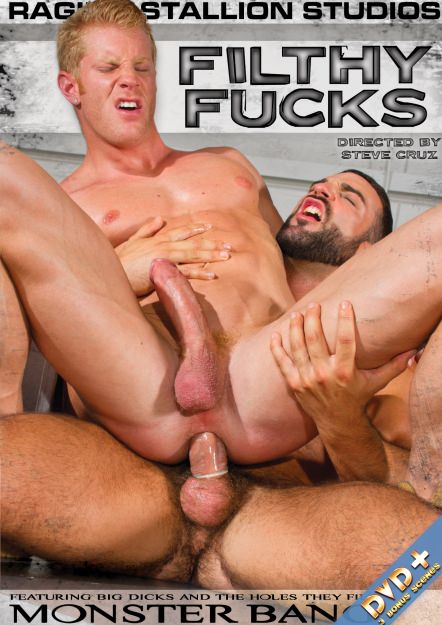 Scene Description:
Dressed in work boots and jeans,
Abraham Al Malek
and
Sean Zevran
are a striking example of blue-collar testosterone. After a deep kiss, Abraham rips the jeans off Sean, revealing his rigid erection. Abraham wraps his thick dick sucking lips around Sean's pole. Streams of saliva flow to the ground as Sean aggressively face-fucks hairy Abraham, who puts so much energy into the action, his body becomes covered with sweat. Abraham's muscular ass is next on Sean's list. Grabbing a cheek in each hand and spreading them, Sean plunges into Abraham's crack to give a full-force rimming. As he enjoys Abraham's hole, Sean sly looks at you, and his mischievous expression seems to say, 'This ass is all mine -- watch me devour it!' It gets Abraham so worked up, he jumps on Sean's cock: Abraham controls the speed, depth and angle of penetration, maximizing the ecstasy of riding Sean's thick pole. They moan together as if urging the other on to greater pleasure, and end with thick, heavy loads of cum spewing in all directions.
You Might Also Like These Scenes...