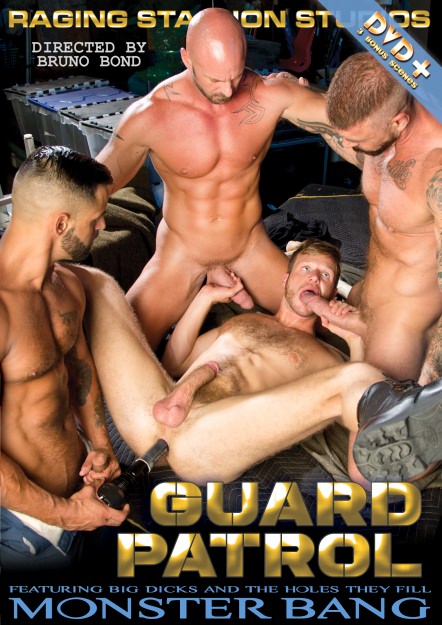 Scene Description:
Brian Bonds
is a thief who just robbed a warehouse. His haul is stashed in his backpack, and he's just about to escape when he's intercepted by security guard
Mitch Vaughn
. So what was this thieving scoundrel trying to steal? Mitch opens the backpack to find an arsenal of massive dildos. Well then, the punishment must fit the crime: Mitch gags Brian with a giant dildo, yanks Brian's pants down and prepares to fuck Brian with the stolen merchandise. The first dildo is bigger than Mitch's forearm, and it stretches Brian's hole to the max. It's so nasty and piggy, Mitch can't resist stroking his cock. Brian can't resist stroking himself either--he's a glutton for punishment. Brian uses the dildo on himself while he sucks Mitch's cock. When Brian's hole is primed and ready, Mitch starts to fuck the hell out of him. With sweat covering their bodies, Mitch fires off a half-dozen high-pressure cum blasts right into Brian's mouth, triggering Brian's own massive cumshot.
You Might Also Like These Scenes...