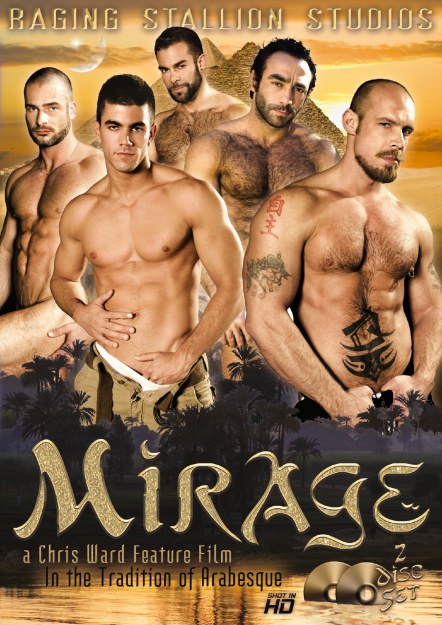 Scene Description:
A group of savage tomb robbers loot a lost Egyptian crypt in search ofa golden ushabti - a treasured golden statue that is the most valuableartifact from the ancient world. Eight Arabian men - all dark, sweaty,and swarthy - rummage through the treasure chamber, pocketing theriches of ancient Egypt. Their joy turns to ecstasy, urged on by thewall paintings of nude Nubian soldiers. Aroused by their own lust forgold, a massive orgy breaks out in a scene that is the greatest groupperformance ever directed by Chris Ward. What ensues is an 8-manorgy with 25 cum shots and so many fuck positions that the KamaSutra must be consulted to figure them all out - a tour de force ofmale erotica. The actors in the scene are
Steve Cruz
,
Marc LaSalle
,
Rambo
,
Max Schutler
,
Dominic Pacifico
,
Tommy Blade
, JustinChristopher, and
Huessein
. They all start by sucking each other off ina frenzy of cock worship that results in each of them blowing massive,wet loads.
You Might Also Like These Scenes...