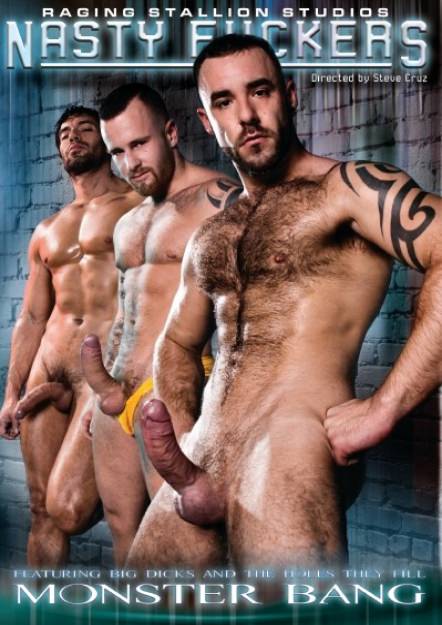 Scene Description:
With the cards stacked against him and nothing left to wager, BenBrown folds and yields his ass to the
Bruno Knight
. Bruno'smischievous grin signals something menacing and exciting is about tohappen and wide-eyed Ben is in for an adventure. Bruno teases hiswilling victim, licking and nibbling the young stud's face and neck totaste the salty sweetness of his skin. Being skillfully manhandledrenders Ben so horny that he can't wait to suck Bruno's cock. Hestretches his lips wide apart to engulf his stiff uncut pole, getting in asmany licks as he can. Then he gets on his knees so Bruno can eatout his manhole. Bruno then fucks Ben's ass, working himself in asfar deep as he can. He pounds then slows it down and thenjackhammers again. Ben is writing in pleasure with every poke andjab, then flips onto his back and starts beating his meat while stillgetting plugged hard and fast. Then Bruno pulls out, jacks himself offand cums with Ben unloading right after.
You Might Also Like These Scenes...