Oh My Godfre: Paddy O'Brian Solo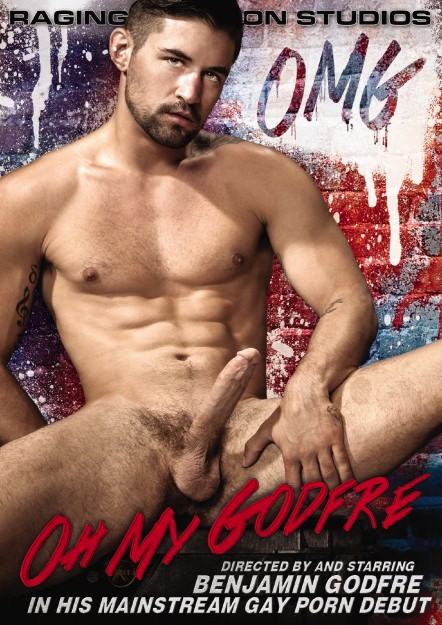 Scene Description:
On a wide veranda overlooking the vineyards of Sonoma, Benjamin Godfre is giving
Paddy O'Brian
a pep talk about jacking off, modeling sexy ways to move his hands and body. Paddy is stark naked, his fingers circling the head of his huge cock. Benjamin gets Paddy settled in a comfy chair, calls 'Action!,' and backs away, leaving Paddy to carry on. Paddy's cock absolutely dominates the view, rising like a monolith from a dense mat of dark hair. It's fat as his wrist. His balls are the size of his fist. Paddy's chest is oiled and his junk is lubed, and if you listen carefully, distant thunder echoes the storm brewing in Paddy's roiling nuts. Paddy squeezes his hard, tan pecs and flexes biceps the size of bowling balls. He laces his fingers behind his head, closes his eyes, and rhythmically fucks the air, his abs coalescing into a perfect eight-pack. He massages his taint and hole, resumes stroking himself, adding verbal taunts about the pain and joy his beer can cock can deliver. That cock looks even bigger, and his chest broader, when Paddy stands and the camera catches him from below. It takes only a few more air jabs and tummy slaps for Paddy's juices to stream out onto the deck.