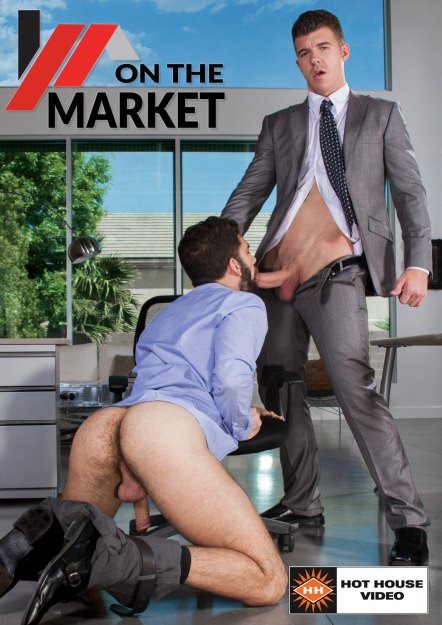 Scene Description:
Eager assistant
Tegan Zayne
is in the office trying to figure out how to complete a short sale,
JJ Knight
comes over to help him resolve the tricky issue. When they solve that problem, they move on to a harder challenge for Tegan: servicing JJ's massive, throbbing cock, but Tegan is up for the task. Undoing his fly, JJ unleashes his enormous slab of meat, and Tegan stretches his mouth around its incredible girth. Tegan tongues the giant head and uses his hands to stroke the hefty shaft. JJ's heavy balls hang low and swing back and forth as he fucks Tegan's scruffy face. Pulling down his pants, Tegan exposes his exceptionally furry ass for JJ to rim. With great enthusiasm, JJ dives in tongue first, lubing Tegan's hole with plenty of spit. Leaning back in his chair, JJ invites Tegan to sit down on his thick fuck stick. Tegan's own cock bounces in the air as he rides JJ's tool. Laying back on the office desk, Tegan gets pummeled missionary style, and JJ ramps up the power of his thrusting. With so many inches inside him, Tegan gets closer and closer to the edge. Jerking his cock in time with JJ's thrusting, Tegan explodes with a spurting cum fountain, blasting semen high in the air and raining globs of cum down on his torso. Almost instantly, JJ blows his load, squirting a geyser across Tegan's body and landing on the shoulder of his blue dress shirt.
You Might Also Like These Scenes...