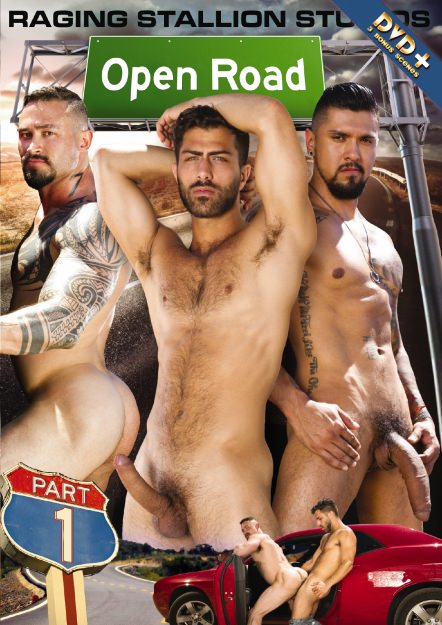 Scene Description:
Adam Ramzi
hitchhikes a ride from the city and is let out on a country road. Thunder rolls and there are cattle in every direction. A red muscle car pulls over and
Seven Dixon
leans across the seat. 'Get in.' Seven drives to an old barn. As soon as his hands are off the wheel, they're all over Adam. Their bodies collide. Seven has bulging biceps and broad tan shoulders. 'Well Bred' is inked across his shoulder blades and there's a large numeral 7 on both sides of his neck. He tosses Adam's slender frame on the front seat and dives onto the hard cock that projects like a stick shift. Adam flexes his hips to drive his cock into Seven's warm mouth. When he gets out of the car, he is a pillar of slim muscle fucking Seven's face until they are both covered in sweat. Seven props himself against the car door and arches his back, saying 'get in' in another way. His bubble ass is a magnet for Adam's tongue and cock. Adam drills him on the car and on the ground until his balls are about to burst, then plunges his cock into Seven's mouth and shoots wildly as Seven drenches his ripped abs with cum.
You Might Also Like These Scenes...