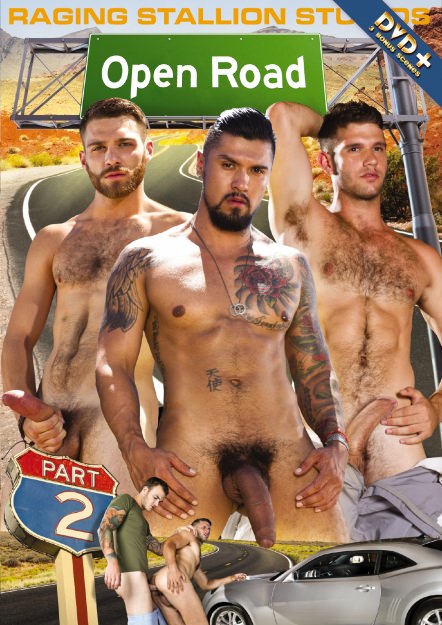 Scene Description:
Christian Wilde
's muscle car won't start, so while he sits behind the wheel in frustration, he decides to rub one out. It's a full-on, take-your-clothes-off, leave-the-door-open, hope-for-the-best wank, and his cock is at maximum hardness. He attracts young passerby Esteban Del Toro who watches greedily until he hears someone coming and takes off. That someone is
Jimmy Fanz
, the athletic cub with a youthful face and an irresistible cock and ass. Harder and hotter than ever, Jimmy is just what Christian was hoping for, and though he tries to split when he sees Christian jacking off, Christian grabs him. He bends Jimmy over the open window of the car door, shreds the seat of his pants and just fucks him. Christian's fat cock makes maximum contact with Jimmy's hole, sending jolts of pleasure through both of them. Christian lays on the ground next to the car. Jimmy's so into getting fucked that he quickly mounts Christian and rides his cock in sideways crab position, controlling the depth and the angle at which his hole gets pounded. Christian slams the hood of the car, throws Jimmy down on his back and pound his ass some more. As the sexual energy intensifies with each thrust, they can't contain themselves much longer, shooting two hefty loads.
You Might Also Like These Scenes...