BARE: Hookups And Fuck Downs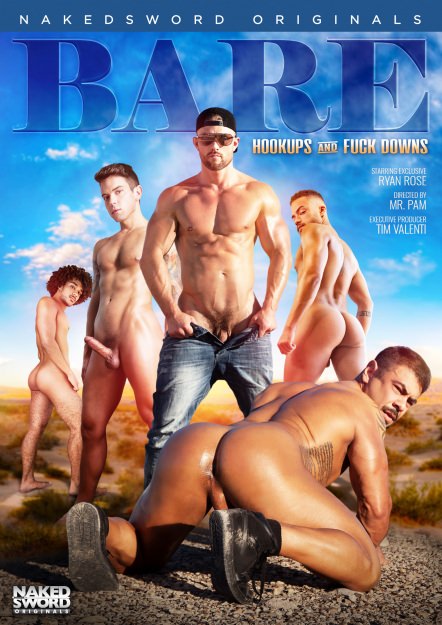 Scene Description:
Horny
Colton Reece
and sexy
Beaux Banks
waste no time getting each other out of their clothes. Beaux goes for it first and pulls Colton's jeans to his ankles to reveal his thick, big dick. Beaux gets straight to working his mouth all around Colton's shaft. When Colton sees how much Beaux loves sucking cock, he grabs the back of Beaux's head and holds it all the way down to the base of his dick, making Beaux gag. Beaux pushes Colton back into a sling to keep deepthroating his monster cock. When Colton wants a taste, Beaux climbs into the sling and sits on Colton's face. In a passionate 69, Beaux gags himself on Colton's cock while Colton uses his tongue to probe Beaux's smooth hole. Beaux wants more, so he spins around in the sling and impales himself on Colton's fat meat. Showcasing his expert bottoming skills, Beaux grabs onto the frame of the sling and bounces as hard as he can on Colton's cock. He keeps riding until Colton switches it up and gets out of the sling to fuck Beaux, delivering an all-out drilling. Colton keeps pounding Beaux hard until his cock is ready to burst and he sprays Beaux's hole with a thick load. Colton takes his spent cock and glides it back into Beaux's hole to help him get to the edge where Beaux strokes out a thick load that lands all over his heaving abs. Colton makes sure to lick up the leftovers and seal it with a cummy kiss.
You Might Also Like These Scenes...