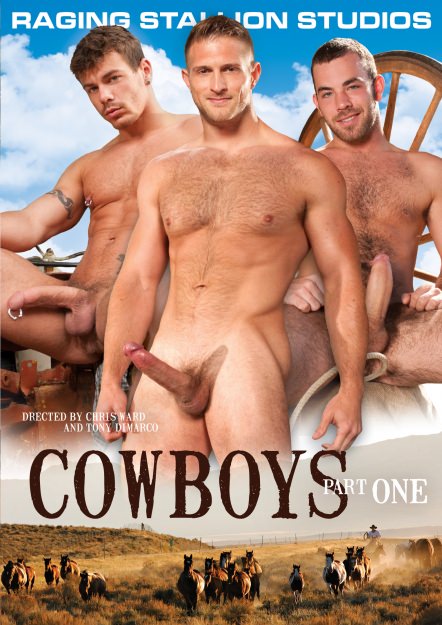 Scene Description:
Super-macho stud
Tom Wolfe
rides up on his horse to find cowboys
Parker Perry
and
Aybars
loading some hay bales into the back of theirpickup truck. Tom asks Parker and the shirtless Aybars what's up, andhe rides away. Parker and Aybars finish with their work and they getbusy making out. It's not long before Parker -- the cock loving cowboy-- is on his knees expertly swallowing Aybars' thick stick. Tom,watching from a distance, wants in on the action. He approaches thetruck rubbing the crotch of his jeans and playing with his nip. Aybarsand Parker welcome him to their tailgating session, and Parker soonhas two cocks in his mouth. It's not long before Parker is getting hishot hairy ass rimmed by Tom, who fucks Parker good and hard whileParker has his lips wrapped around Aybars meat. Aybars and Tom layparker on his back and Tom sits his amazing ass on Parkers face andspreads Parker's legs wide so Aybars can pummel his ass. Thiscowboy three-way ends in a trio of cum shots you soon won't forget.
You Might Also Like These Scenes...