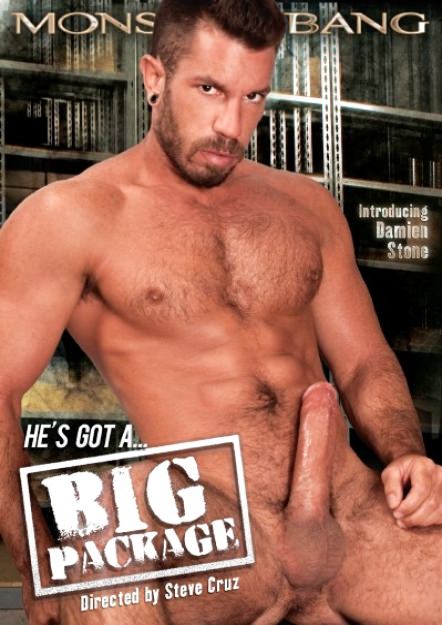 Scene Description:
Studly
Samuel Colt
is working in the porn stock room preparingshipments, when big, beefy
Erik Rhodes
appears, bringing someboxes. Samuel says, 'Damn, that's a big package!' Erik puts downthe boxes and says, 'you have no idea.' But Samuel quickly finds out,as Erik opens up his jeans to reveal his huge 'package.' Needing abreak from his boring work, Samuel doesn't think for a moment beforehe goes down on Erik gagging himself willingly with Erik's tool for anall-star blow job that should go down in the record books. How couldErik not return the favor? He quickly gets on his knees -- ass out --and services his work buddy. Erik wants more time with Samuel'stalented mouth and he mounts the table so Samuel can work his hole,burying his face deeply in Erik's wide, round ass. Having tasted itwell, Samuel wants to fuck it. Muscled man pounding into muscledman the grunt and groans grow louder as Samuel lays Erik's back onthe table and puts his leg in the air so he can really slam him deep.Turnabout is fair play, and Erik flips Samuel on his back and poundshim the same way, and Samuel wants more of the huge man deeperinside him stretching his hot hole. So turned on by the way Samueltook his huge tool, Erik sprays all over Samuel's balls and crotch andSamuel burst a shot of cum.
You Might Also Like These Scenes...