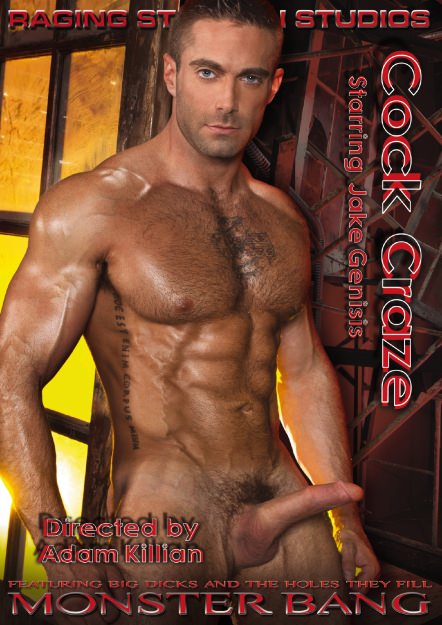 Scene Description:
Super-hot superstar,
Adam Killian
and muscled
Derek Parker
are identically attired intattered camo shorts and wife beaters as Adam pulls Derek by the front of his shirt up thestaircase of an abandoned factory. Aggressively ripping off both their shirts, Adam shoves hisface into Derek's armpit and inhales deeply. A studded leather cock ring makes Adam'scock and balls gargantuan, with a thick veiny shaft and helmet head. He feeds it to Derek.Derek's deep swallowing skills meet Adam's approval, so he gets a kiss and gets his pantsripped off. Adam takes total possession of Derek's hole, ruthlessly gripping the cheeks,stretching the tender flesh and plying the cavity roughly with his tongue and thumbs. Hissex buttons all pushed, Derek is crazed and begs to be stuffed with Adam's fat, hard meat.Black jock straps accent dueling tan, muscular haunches as Adam drills Derek doggie style,bending forward to tongue-fuck his mouth at the same time. Derek sprays a wide load thenstretches his jaw to catch Adam's cum in his mouth, a thick translucent load like hot icing.
You Might Also Like These Scenes...