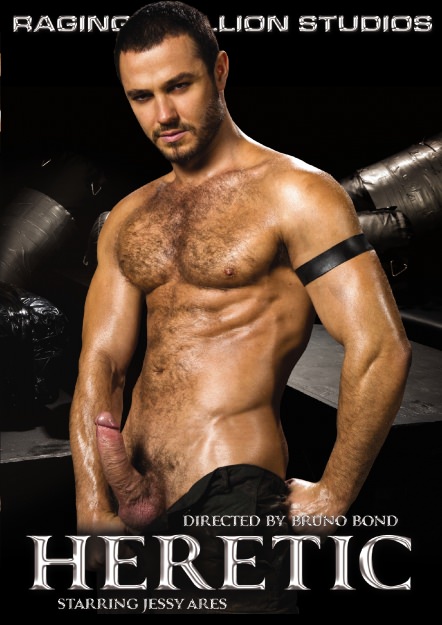 Scene Description:
Through the smoke, a spotlight ricocheting off the walls is all that illuminates
Jessy Ares
and
Alex Marte
in the dark club. Massive Alex towers over Jessy, but he's there to be pulverized. Jessy chews Alex's lips, offers his hairy body for consumption. Bite those nipples. Lick those pits. When we get to suck that cock, Jessy is primed to assault Alex's throat. The sweat on their bodies glows as the steam rises with the heat the men generate. A cock ring turns Alex's balls into a handle that Jesse grips as he bites Alex's taint and laps at his twitching hole. Alex won't be satisfied with having his foreskin stretched or his cock sucked: he needs a hard man's cock driven into him again and again. Their crossfire eruptions brings hard-earned release.
You Might Also Like These Scenes...