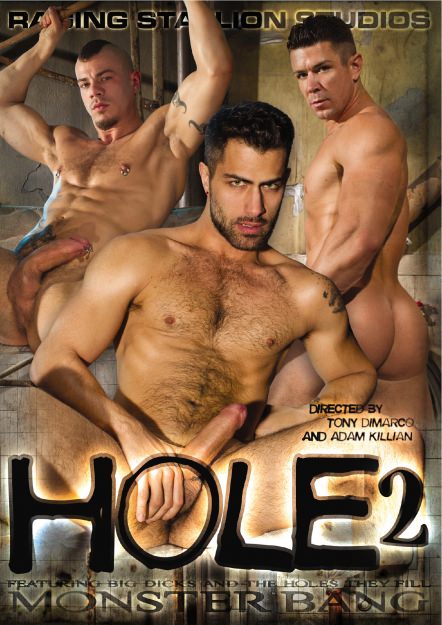 Scene Description:
Scott Hunter
enters a cavernous room that looks like it was once a locker room, but now it is filthy and rust stains streak the walls and floor. He hears a noise, and finds
Trenton Ducati
, in a business suit, collapsed in a shower stall. Trenton is dazed and soaking wet, as if he were thrown semi-conscious into the stall and someone turned the water on. Seeing Scott, Trenton lurches to his feet. As if the hairy and muscled body before him will provide sustenance, Trenton grabs Scott's ass, spreads the cheeks and leads with his tongue. Without removing his clothes, Trenton frees his cock and plunges it into Scott's ass. Scott reacts as if it were his duty to resuscitate Trenton this way. Over the course of their copulation, Trenton sheds his clothes. He stops fucking Scott long enough to suck him briefly, then they resume fucking with Scott sitting on Trenton's shaft, which curls its way into Scott's hole like a fat serpent. They kiss while they fuck. They move into a 69 position, a continuous chain of cock to mouth that gives both of them the option of sucking or rimming. Satiated, Trenton shoots into Scott's mouth and Scott aims his jizz on the floor.
You Might Also Like These Scenes...