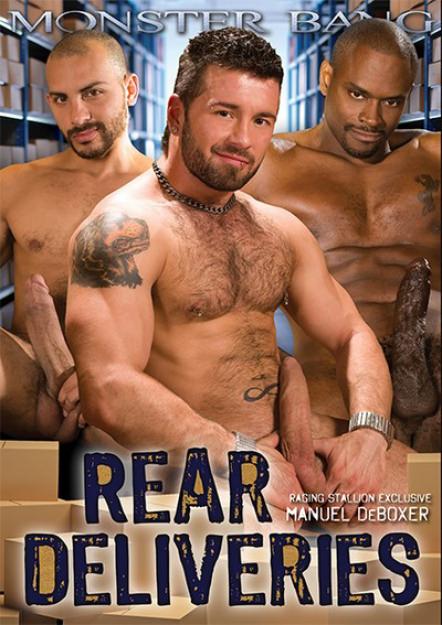 Scene Description:
Loading in a new shipment of DVDs from a large pallet, sexy, hairy
Mike Dreyden
can't help but notice a large graphic of
Logan McCree
that looms larger than life on the wall. Mike unloads the boxes but theeyes of the hot poster stud seem to just stare back at him. He sits fora moment to admire his tattooed fantasy man and strokes his swellingcock in his pants. Mike gets up to touch the poster and his handtouches live flesh. His hand trails down the heavely tattoed body untilit reaches a hard cock. Mike takes the swelling cock into his mouth ashis fantasy comes to life. Mike works the hard tattooed cock till it's wetand slippery with his spit. The poster model-come-to-life Logan picksMike up by his tank top and throws him on to the stack of boxes so hecan chow down on Mike's hard cock. Logan sucks it furiously thenflips Mike over in one fell swoop so he can eat his hole. He sucksMike's hole and opens it up so he can slide his thick cock inside.Logan fucks Mike doggie style as he holds on for dear life. Mike thenclimbs on top and rides Logan's cock with gusto, impaling himself onthe thick shaft. Logan flips him over once again and pounds Mike'shole until he cums all over his own chest, then Logan cums all overMike as well. Mike, completely covered with cum, passes out, fulfilledin his fantasy.
You Might Also Like These Scenes...