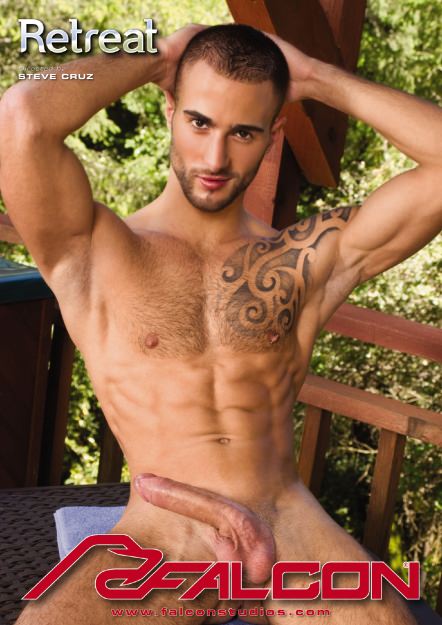 Scene Description:
Lounging on the deck,
Jesse Santana
is relaxed and happily preoccupied stroking his thick cock.
Trent Locke
watches him with a sly grin and gets so turned on that he crawls up between Jesse's legs to begin sucking him off. Holding Jesse's big pole at its base, Trent opens wide and swallows it down, getting so aroused that his nipples stand out perky and erect. The guys move inside and Trent continues dazzling his buddy with his oral skills. While Trent is servicing him, Jesse reaches over to play with Trent's furry ass, grabbing and spanking the round mounds before fingerfucking the sphincter. Then he begins rimming Trent, his tongue foraging through all the butt hair to get to the tasty manhole. Wanting more, Jesse pushes Trent face down on the bed, his hands clamped onto his butt cheeks for balance, and starts screwing Trent's fine ass. Trent flips over onto his back, and Jesse continues fucking him hard until one after the other, they both shoot their wads.
You Might Also Like These Scenes...