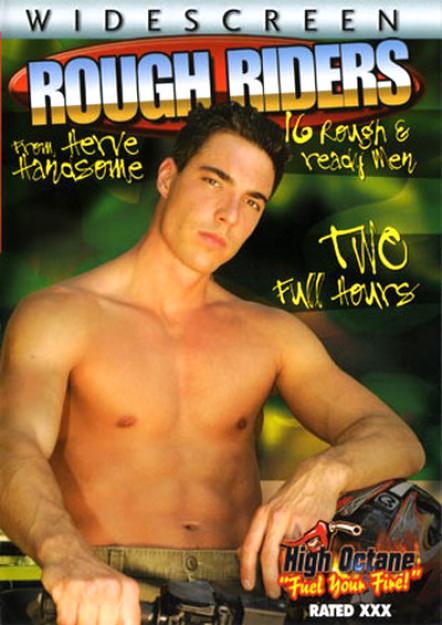 Scene Description:
On an eight-man camping trip, olive-tone
Lucio Maverick
and beefyskinhead
Rod Stevans
leave the campfire chat for a quiet interludeinside the tent, but they get no privacy. The others surround the tentand stroke their growing bulges as they peer into the unseenhappenings inside the tent. A hot circle jerk ensues The voyeurs aregrabbing one another's stiff dicks, and each goes down on a partner'sman muscle. They form three pairs then bring the action closer for asix-man orgy.
Julian Vincenzo
and
Fred Fele
cock-feed
Rob Nelson
'sface. As
Claudio Antonelli
locks lips around Fred's pole,
Fredy Costa
maneuvers behind Claudio and slaps butt with his rigid cock beforesliding inside. Rob plants his ass on
David Bathory
's shaft and sucksJulian's cock while Fred sucks Rob's. Fred and Julian suck each otherand alternately feed cock to Rob and suck on his. Fredy face fucksRob, who is being dog fucked by David. Fred gives up his ass toJulian. Fredy takes over fucking Fred, then Fred finally gets to planthis horse dick up some man butt, shoving it deep between Claudio'slegs thrust high. For the entire hedonistic final scene the screen isfilled with unending man-sex, and the six deliver enough cum todouse any campfire!
You Might Also Like These Scenes...