San Francisco Meat Packers - Part 1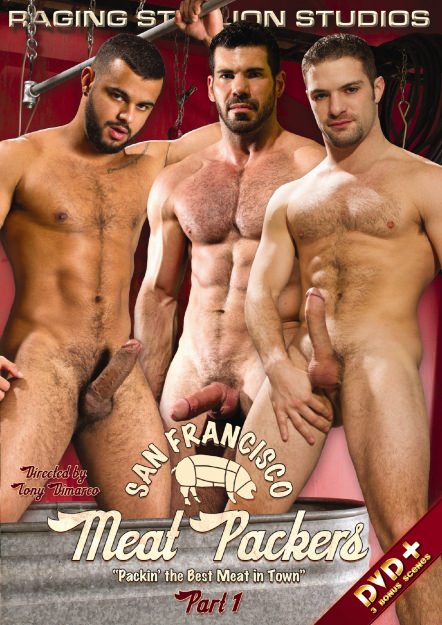 Scene Description:
Handsome
Adam Wirthmore
is polishing the steel table used to prepare the choicest cuts of meat in San Francisco. Nearby, there's another choice cut ready to hit the table: the hard tube steak in
Landon Conrad
's jeans. Adam reaches down to produce a matching sausage as they grin and stare each other down like livestock in heat. Between them, they light a fire by rubbing two dicks together. Adam uses his mouth to keep the blaze going, squeezing Landon's nuts and sucking every square inch of skin from Landon's pubes to his taint. Landon kneels to do the same, as Adam face-fucks him. While standing, Landon's got his tongue in Adam's ass and his cock in Adam's mouth. Then they're on the steel table. Adam's rump gets seared by the hot poker drilling it to the core. The walls of his hole grip tightly onto Landon's meat-packer. A fully naked sit-fuck brings them both to sizzling doneness, topped with a tasty sauce of spooge.
You Might Also Like These Scenes...