San Francisco Meat Packers - Part 2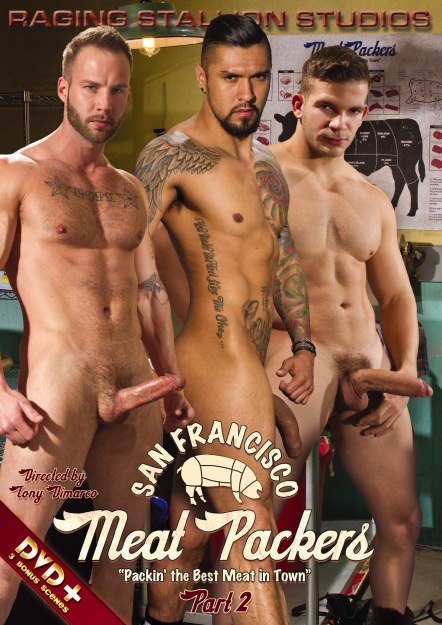 Scene Description:
Pork is also a verb, and that's what
Angel Rock
plans to do to
Chris Bines
as soon as he returns from the meat locker. Both men are extra sweaty under their leather aprons, and Angel takes a deep whiff when he kneels to suck Chris' cock. Rotating him like meat on a spit, Angel brings Chris' meaty haunches into range of his probing tongue. Chris gets his hole skewered in rapid succession by Angel's finger and huge prong of a cock. Chris has a toned and slightly hairy chest that comes into view when he sucks Angel, using lots of spit to help that big sausage slide smoothly down his gullet. The meat hooks hanging from the ceiling double as handles for Chris to grab onto when he straddles Angel and lowers himself onto that cock for more fucking. A double shot of love juice on Chris' sexy abs and both studs are spent.
You Might Also Like These Scenes...