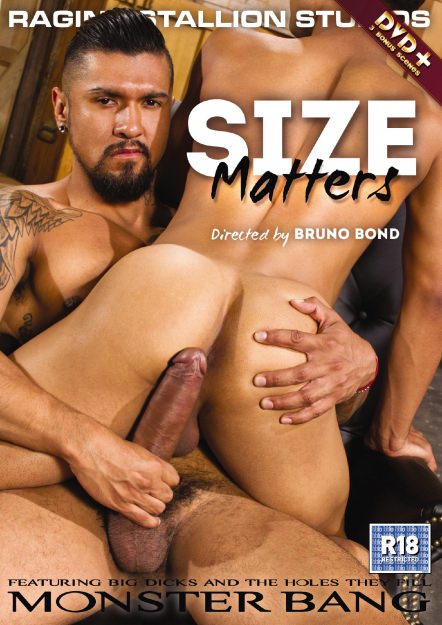 Scene Description:
Armond Rizzo
is a sexual firecracker, a smooth hunk of muscle ready to go off.
Trenton Ducati
is equally muscled and nearly three times Armond's size. Trenton's cock is so hard and big that Armond must swivel his head in multiple directions to find the perfect fit. A bit of pressure from Trenton's hand on the back of Armond's head -- and an occasional kiss -- helps. Trenton knows how he wants to be pleasured. He directs Armond's attention to his low-hanging balls, leaning back in his chair, flexing his smooth abs and humongous biceps. Trenton checks out Armond's buns, slapping and spreading them to reveal a nut-brown center with a ring of sparse hairs. Trenton spits on his hand and jams a finger in the hole. Then another. Ripping off Armond's jock strap, Trenton lifts him into the air and swings him in a circle until his face is planted squarely in Armond's crack, with Armond still sucking. Then Trenton swings him around again and Armond lands with Trenton's cock up his ass. Armond is a demanding, aggressive, desiring and desirable bottom. He and Trenton lock lips while they fuck, changing positions twice. Trenton wraps his hands around Armond's neck, triggering an intense orgasm for both of them.
You Might Also Like These Scenes...