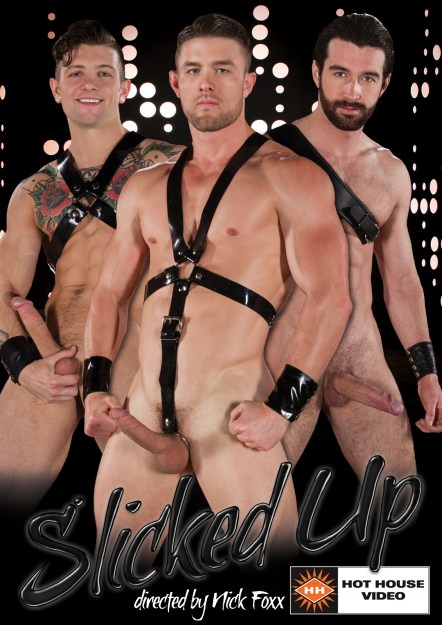 Scene Description:
Brendan Phillips
stands face to face with
Ryan Rose
, their lips pressed tight. A drop of spit falls from Brendan's lips and lands on Ryan's cock, and Brendan uses his natural lube to start stroking Ryan's epic member. Brendan can't wait to get his lips around Ryan's tool, so he gets on his knees and swallows deep. They move to a 69 position, with Ryan's face in Brendan's ass and Brendan's mouth sucking on Ryan's meat. As Ryan starts thrusting up, Brendan's lips struggle to stretch around Ryan's huge cock. With his boner primed and ready, Ryan rises up and fucks Brendan doggy style. Brendan's muscular hips flex as Ryan pummels with all his might. To really put Brendan's hairy legs to work, Ryan lays on his back for Brendan to have a ride. Brendan squats down and fucks himself on Ryan's cock, reveling in the deep penetration. Sweat rolls down his back. For an even more intense pounding, Brendan rises up on his shoulders, and Ryan slams his cock deep down inside for a pile drive he won't soon forget. Brendan's cock hovers right over his face, and he jerks out his huge load, coating his beard with spurt after spurt of white cum. Reaching his climax, Ryan repositions himself over Brendan and blasts his stream of cum into Brendan's open mouth.
You Might Also Like These Scenes...