Stripped 2: Hard For The Money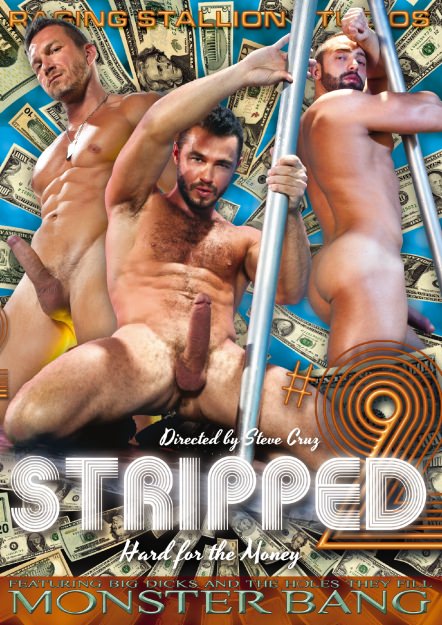 Scene Description:
What do the strippers do when the club's not open for business yet? They fuck!
Fabio Stallone
and
Logan Rogue
tangle tongues while their rigid cocks press against the sides of
Tomas Brand
's grizzled face. With his broad, smooth chest and his muscular arms wrapped around the thighs of Fabio and Logan, Tomas looks for every piece of meat he can find, as his head swivels from side to side to suck first one massive cock, then the other. Tomas's reward is to get his curved shaft squeezed, stroked and sucked by Logan and his tan-lined buns spread and probed by Logan's tongue...a prelude to a sit-fuck that makes daddy Tomas' massive shoulders bulge as he does dips on Fabio's cock. Theirs is a perfectly balanced three-way, with each man bottoming in turn. No matter who is fucking whom, no cock goes unsucked. Then it's a triangular kiss as these guys grab their junk and stroke to the finish, with their groans drowning out the music.
You Might Also Like These Scenes...