Stripped 2: Hard For The Money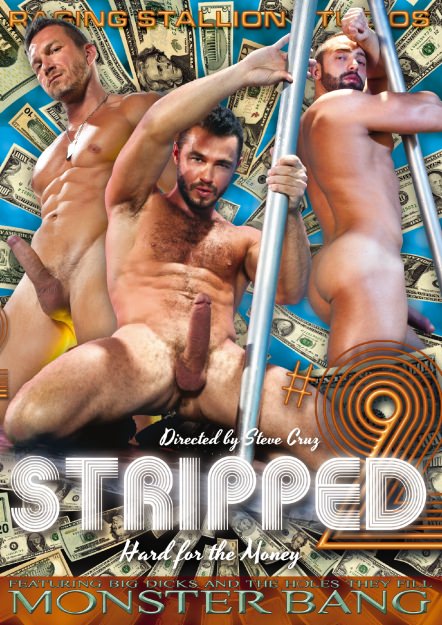 Scene Description:
Zeb Atlas
is bigger than huge, with biceps the size of his head, and he's smooth from nose totoes.
Marcus Ruhl
is the muscle-struck fan who coaxes Zeb off the stage for a one-on-onemuscle party. Zeb's cock is a smooth swallow for Marcus, whose roving hands are all overthe rest of Zeb's body. Zeb makes his massive pecs dance as he looks down at Marcus,whose cheeks are hollow with suction as he punishes his throat with humongous cock.Marcus, who has plenty of muscles himself, as well as some body hair, gets flipped aroundand bent over a stool so Zeb's dick can sample his other hole. Zeb pistons and Marcus'sflesh moves outward in ripples from the force. A change to sit-fuck lets Marcus control howfast, hard and deep he gets fucked and his cock ticks away the rhythm. Zeb increases thepace like a runner in the final stretch, the cords in his mighty neck standing out in high reliefas he and Marcus spew thick ropes of jizz.
You Might Also Like These Scenes...