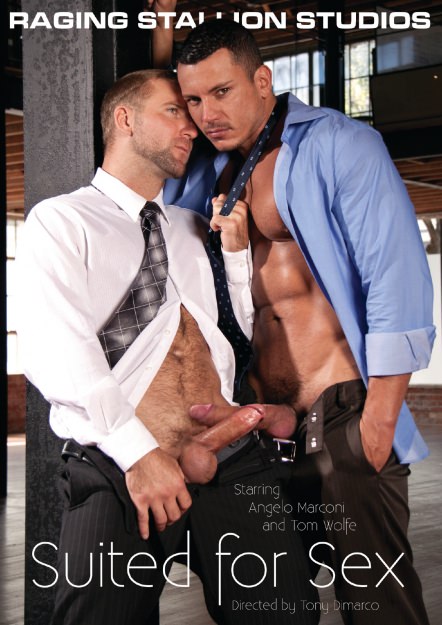 Scene Description:
Dominic Sol
is quick to prove his cred as the company's bigcocksucker so letting
Jesse Santana
hold onto the back of his head,he slurps up his buddy's thick shaft. Jesse's hips gyrate and thrustforward as he propels his horsedick in and out of his associate'shungry mouth. Then Dominic mounts the leather chair backwards,leaning forward to expose his firm ripe ass for Jesse to rim. The hornyexecutive licks and wets his cohort's twitching manhole with spit,prepping it for a vigorous charge. Now ready for the big payoff, Jessefucks Dominic up the ass in a measured cadence, pumping slow andgently at first, then fast and hard. The men reposition themselves andDominic sits down on Jesse's lap to ride his hot rod. He bounces upand down like a frenzied piston, masturbating hurriedly until he shootsa load. Then resting between Jesse's legs, Dominic opens wide andswallows his partner's blasts of cum shooting into his mouth.
You Might Also Like These Scenes...