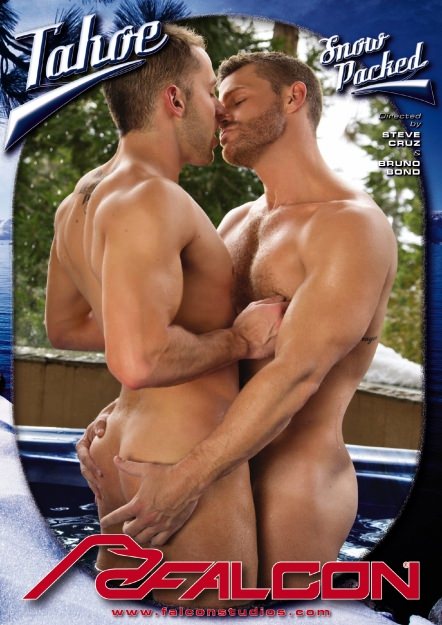 Scene Description:
The heat of a romantic fuck gets kicked up several notches by an outdoor hot tub, a panoramic view of snow-covered pines, and a slow drizzle of rain.
Landon Conrad
's biceps bulge as he clasps
Tyler Wolf
in an embrace. Their lips and their hard ons are pressed tightly together. Tyler's tan hides the palest pelt of nearly invisible downy hairs and his buns hint at a dark center waiting to be breached. When they separate, Landon sinks to his shoulders in the steaming water. He clasps Tyler's cock in his mouth and inhales it to the root. The next kiss transports them to the bedroom, where Tyler puts his stubble-flecked jaws to work on Landon's engorged member. When Tyler arches his back and thrusts his hips into the air, his hole pulsates like a homing beacon for Landon. It swallows Landon's probing tongue and welcomes his cock. Looking down, Landon can see his shaft disappear again and again between the hard firm globes that hold it in a firm grip. His sweat pours down like the rain outside and Tyler's precum pools on his tummy, until Landon adds a blizzard of cum on Tyler's face.
You Might Also Like These Scenes...