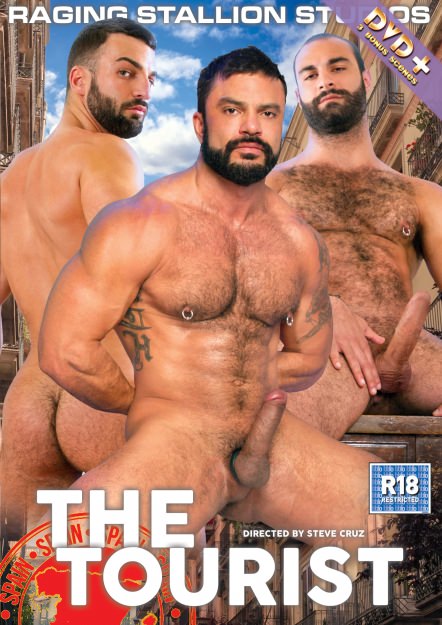 Scene Description:
Beefy, furry and pierced,
Rogan Richards
is lost on the streets of Madrid.
Abraham Al Malek
, speaking in Spanish, makes a saucey proposition to Rogan, who is seduced by the two English words he can understand: 'Fuck me!' Rogan can't resist following Abraham, whose muscles are bulging out of his white tank. Fur and flesh collide in a frenzy; the clothes cannot come off quickly enough. Rogan is massive, and Abraham explores every inch of that hairy, muscled body. No square inch of skin goes untouched or untasted. Rogan fucks Abraham's hard butt and tight hole hard: shivers of ecstasy pulse through Rogan's cock. Both men break out into a sweat. Upon reaching the point of no return and barely able to catch their breath, they wrap their arms around each other and jerk out fierce, thick loads.
You Might Also Like These Scenes...