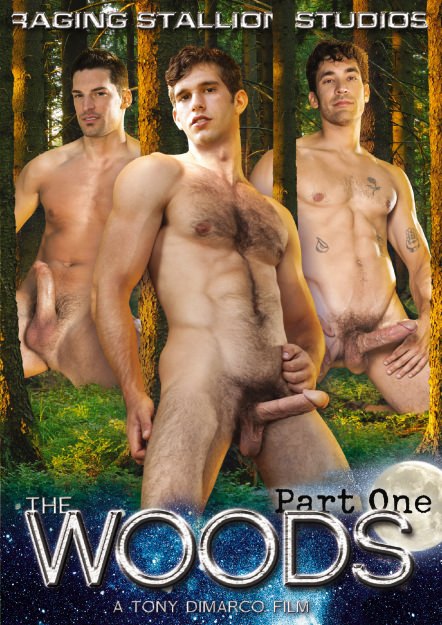 Scene Description:
The ground is vibrating, but that's no earthquake. Something has taken possession of superstud, forest rangers
Tom Wolfe
and
Cal Skye
. Cal sees the erection in Tom's pants andknows Tom wants him to touch it, to help it grow. Cock springs eternal when Cal releasesTom's stiffening meat and bends low to inhale the aroma, lick the shaft and swirl his lipsaround the head. Tom unbuttons his shirt and Cal's hand reaches under the snowy wifebeater to rub his palm over the chest hairs. Tom grabs Cal by the belt and pushes himagainst their pickup. Cal's dick is so hard it practically tears the fabric of his boxers whenTom yanks his pants down. The 5 o'clock shadow on Cal's handsome face grows red asTom chokes and salivates over the enormous cock and balls confronting him. Cal jumps onthe tailgate and comes down with Tom's face planted between his butt cheeks. He reachesback to spread his buns, easing passage for invasion by Tom's cock, the final act ofpossession. First on his feet, then on his back, Cal is the epitome of a dark-haired dreamboatwelcoming this anal invasion. His cock streams jism across his abs then he cranes his neckforward and opens his mouth to capture the hot cum spuming from Tom's cock.
You Might Also Like These Scenes...