To The Last Man: Guns Blazing Part 1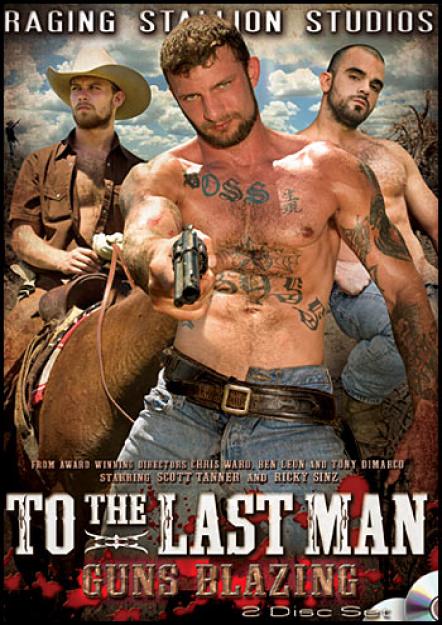 Scene Description:
Ranch-hand Jimmy (Tripps) takes out his frustration by stabbing his hunting knife into a wooden pole as Renn (
Rick Powers
) throws and kicks items around the barn. Jimmy takes his mind off the recent tragedy with a brotherly. As the men embrace they decide to distract themselves with some dick play. Jimmy has a huge cock and Renn takes his time to work it up and down his throat. But Jimmy wants some dick too and the two men trade blows before getting to the main event.Renn bends over and offers up his ass to Jimmy's monster cock. Jimmy pounds away, fucking Renn bent over and then on his back, pushing that huge dick deep inside. Jimmy fucks Renn until he can't take it anymore, pulls out and blows his load, followed by Renn who shoots a nice load that falls on the dirt floor. The harsh reality of life takes a back burner, at least for a short while.